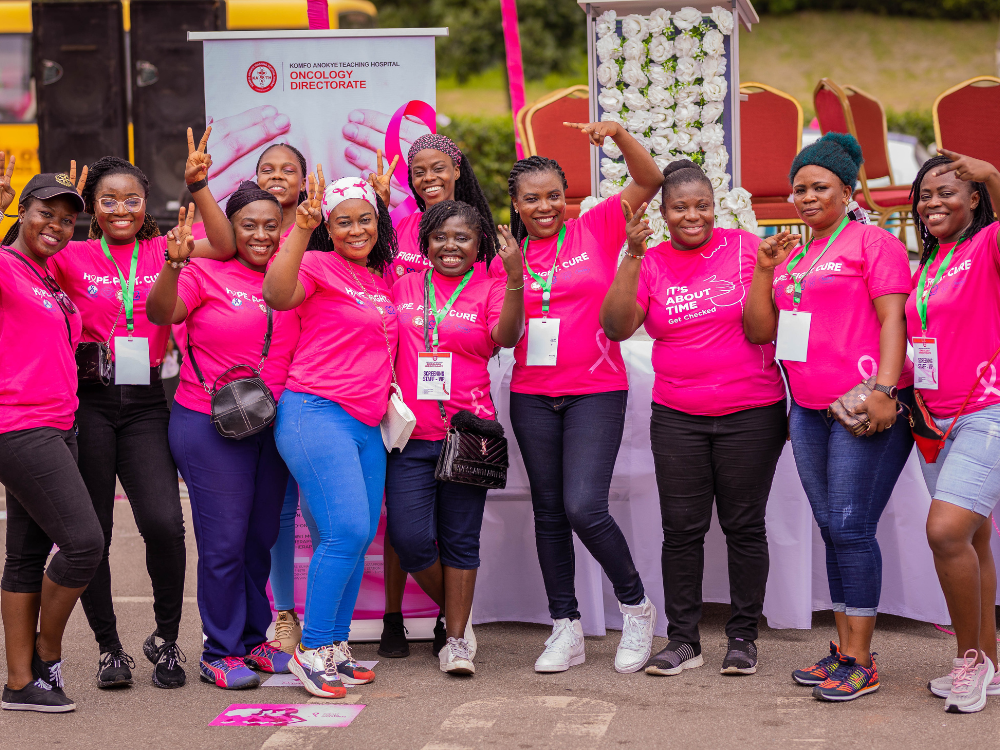 Breast Cancer Awareness Walk
October 28th
Kumasi, Ghana
The Body Agency Collective and its supporting partners are hosting the annual 'Steps for Hope' Breast Cancer Awareness Walk in Kumasi, Ghana.  The goal of this annual event is to educate, screen, and create awareness for the public on the importance of early detection.

We are expecting over 3,000 participants in a call to action against breast cancer during Breast Cancer Awareness Month. We are proud to announce we will be offering free breast screenings to all attendees and have committed to covering all costs for any woman who needs a procedure or treatment based on their screening.

Please donate whatever you can to make sure we are able to treat every woman we meet this weekend – we want to make sure that financial challenges are not a deterrence for any of these women.