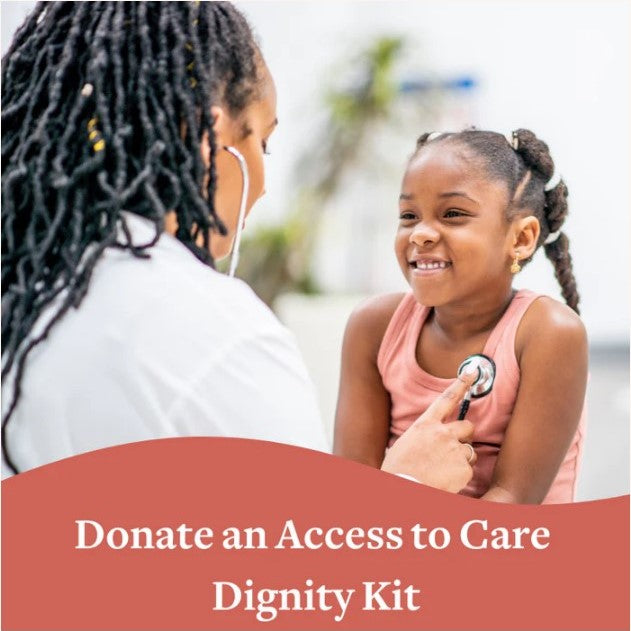 Donate an Access to Care Dignity Kit

Access to Care Dignity Kits are curated specifically for families and girls needing support during a health crisis. Many families around the world experience extreme stress and challenges, often not having a place to stay or any critical life resources while their child is receiving treatment. These families need the basic essentials to help cope by maintaining their confidence, their self-esteem and their safety.

These kits are made up of products focused on good hygiene and health with sanitary items, menstrual products including pads, reusable cups, and period underwear, as well as products that promote safety.

Each Dignity Kit will be sent to TBA Collective's vetted and Gold Standard nonprofit partners.

Donate one kit, 10 kits, 100 kits - any contribution or donation makes a huge difference.